Imagine dropping your mobile and shredding it into 100 pieces. Your laptop kept freezing where all your data is saved with no back up. You are at work and can't leave. What do you do? You contact Geeks.ae
Geeks.ae will pick up your device, check the damages, give you an estimate, fix it and then have it delivered back to you in no time. Their mission is: "We know we can't live without our devices. Our mission is to make sure you don't go a day without yours" For all your Phone, Tablet, PC and Laptop repairs
                                 
Q: How did www.Geeks.ae come to life? and what made you decide on the name "Geeks"?
A: Our devices are very important to us; they hold all our information and personal data. Like many of our customers, we couldn't find a fast and reliable way to repair them. We started by repairing our own and our friends told their friends and the circle started growing. We then realized the need in the market and that's how geeks came to life to offer a high quality and fast repair service to the wider audience at the best available prices.
We always considered ourselves Geeks, we love to take things apart and pull them back together and we've always been the go to people for tech advice.
Q: Both of you have enjoyed the corporate life and were working full time jobs. How did you decide to start your own business and be your own boss?
A: Fathi – Microsoft, Mousa – BP
It's convenient to work for a large corporation; you get to play your part in a large sophisticated machine that has been running for a long time. Every individual follows a clear set of predetermined activities and in most cases has a clear career path.  It gives you security.
On the other hand, it's very risky to start your own business. It comes with daily challenges and constant anxiety, but what it also gives you is the opportunity to mend and influence things around you. It's a playground of ideas that are not bound by corporate processes and expectations, you have the freedom to be disruptive and test your thoughts in the real world.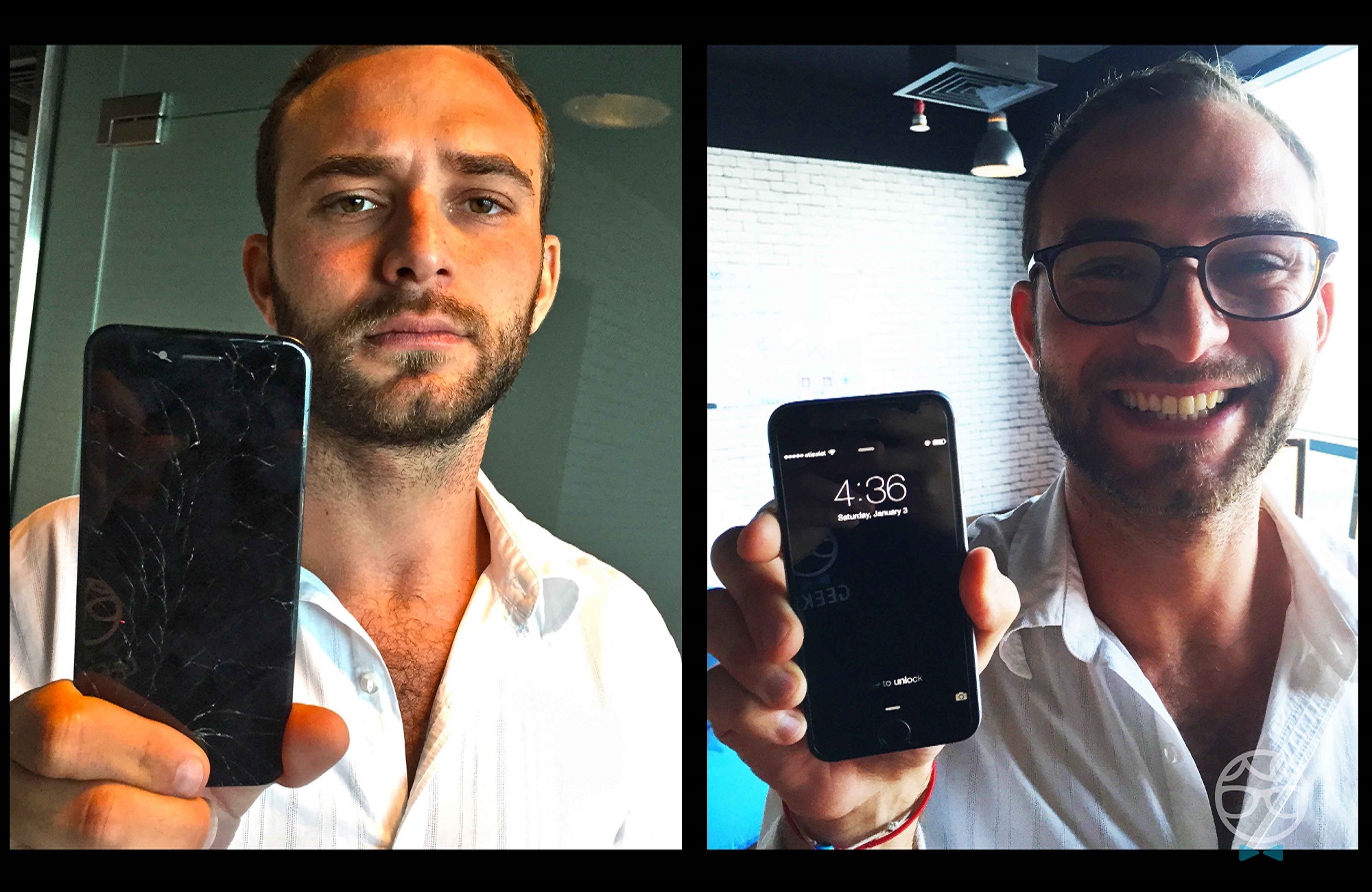 Q: What was the major obstacle you have overcome while starting up? 
A: The major obstacle we had as we were starting up was setting up the right team and finding the right people. The startup community is still very young here in the UAE and most individuals are more comfortable working in a secure and comfortable environment rather than the demanding and unstable working conditions that come with a startup.
Q: Dubai is full of similar service providers, How do you stand out against the competition?
A: It's painful to repair a device, if it's a broken iPhone screen or a virus in your laptop you will need to go out of your way to deal with different repair shops.
We understand how valuable devices are to our customers in this day and age; therefore we focused our efforts on building a friction-less end to end repair experience. That is why we are building Geeks on three main pillars:
Quality: We make sure every part used by Geeks is tested. We also cover all replaced parts under our 2 year warranty period.

Convenience: We offer instant on-location repair for minor repairs like screen replacement. We also offer a pickup and delivery service for the more difficult repairs like water damage or laptop reformatting.

Communication: We make sure the customer is fully informed throughout the process and provide access to a live tracking module.

Q: How do people find you? Are you depending on traditional or digital advertising or just word of mouth?
A: We are currently only utilizing digital channels like Google Adwords. Word of mouth is also playing a big role in our organic grown. Our current focus is to deliver the right quality. We have bigger exciting marketing plans for the future as we grow in size.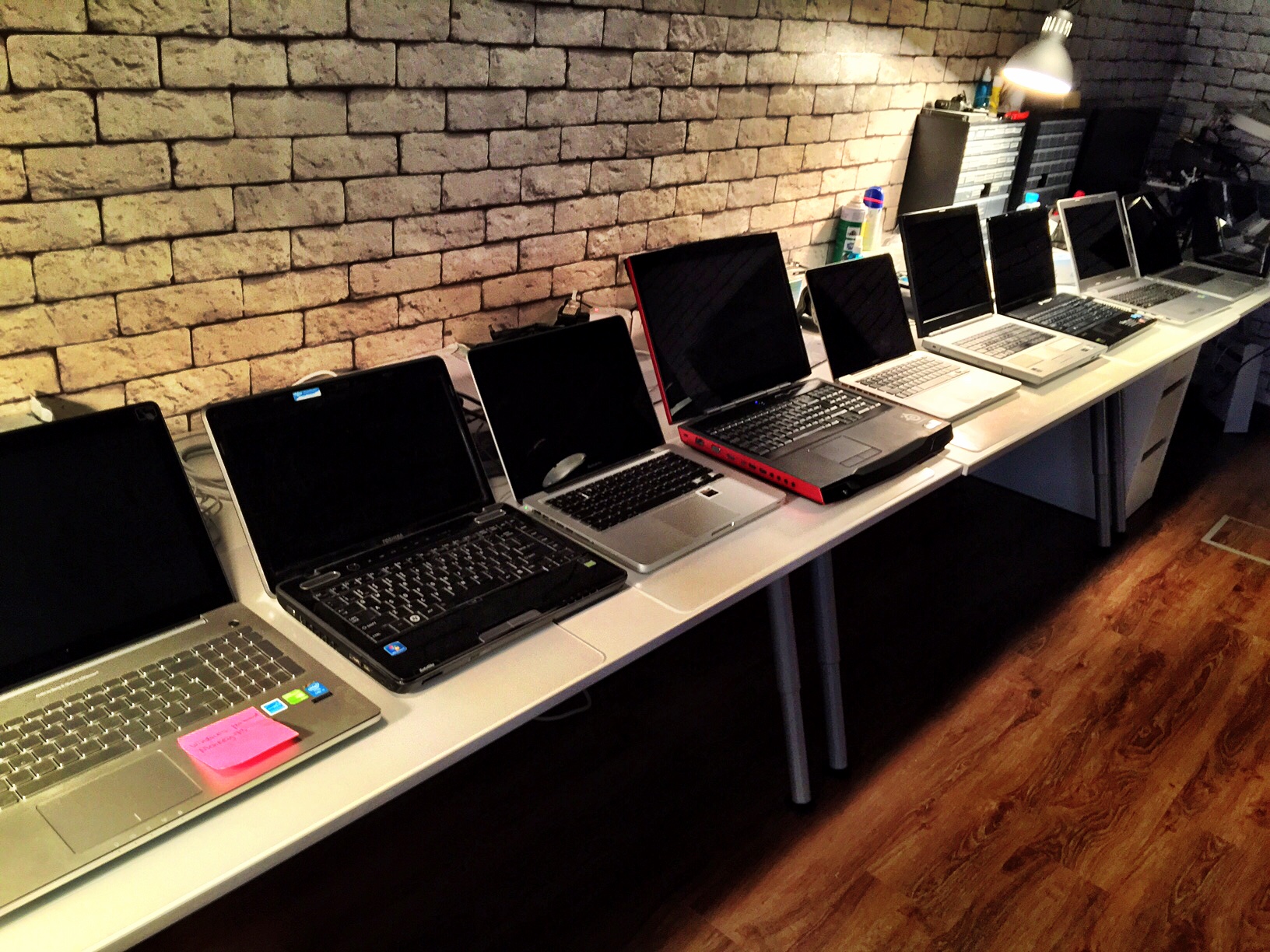 Q: What do you think about Trending5000.com as an exclusive service to the Middle East Small business and Startups?
A: It's refreshing to find businesses that contribute to the young startup community in the Middle East. What's brilliant about Trending5000.com is that it not only connects start-ups to customers, it also builds connections with potential investors and other business partners.
Avail 10% discounts on your total bill from Geeks.ae exclusive only for Trending5000.com members – Contact us to get your Promo Code
To learn more about the best repair geeks in Dubai, which is by the way tried and tested by Trending5000Team, check out
Geeks.ae
profile on www.Trending5000.com