Trending5000 part of SB&S Services FZE targeting aspiring entrepreneurs in the UAE through lectures and entrepreneurship contests in Universities and Schools across Dubai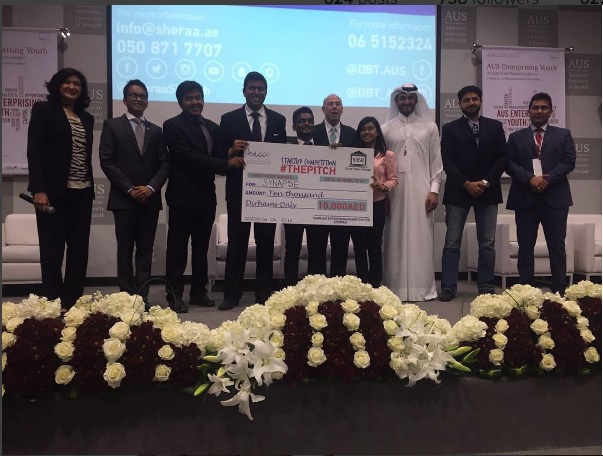 SABIS Stars 16 Contests, April 22-23 2016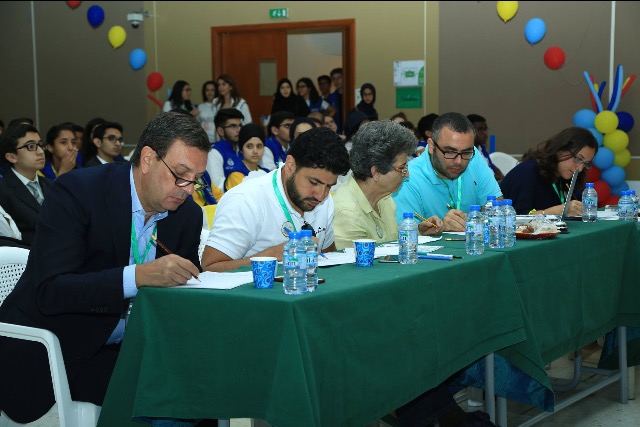 Mr & Mrs Alsayyed – the cofounders of Trending5000- took part as a judging panel for the advertising segment in the latest SABIS Stars competition 2016 . Trending5000 representatives judged over than 12 reginal teams representing the SABIS schools from countries across the region such as , UAE, Saudi Arabia, Jordan and Lebanon.  The teams presented their work in front of experienced judging panel and were provided with feedback and positive real world advice to help them progress their marketing passion and advertising career. Highest graded team were selected as the winner
"The students showed a lot of passion and creativity in the advertising segment. With such a caliber, we expect to see good pool of marketers in the near future across our region. Trending5000 supports aspiring entrepreneurs through education and advisory."   Said Mohammad Al Sayyed, Co Founder and MD of the Trending5000.com, part of SB&S Services FZE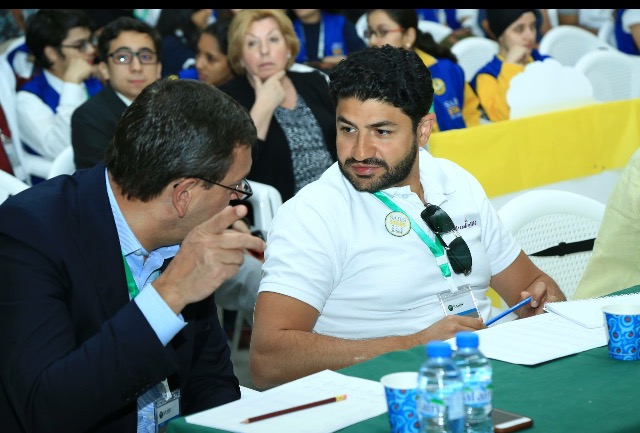 SABIS Stars
SABIS® STARS is one of a number of international events that are held in order to bring together students from SABIS® Network schools around the world to compete in a positive, healthy, and inspiring environment. Every two years, SABIS® holds a regional competition called SABIS®STARS, testing the students' abilities in debating, public speaking, Arabic poetry, art, creative writing, science, photography, advertising, poster design and spelling.  This year contest was held in the International school of Choueifat of Dubai
For more information on the event go to
https://www.facebook.com/SABISSTARS
American University of Sharjah(AUS)- Life as an entrepreneur Lectures.April 27th , 2016
Mr & Mrs Alsayyed – the cofounders of Trending5000 delivered three interactive engaging sessions to the business students of the AUS under the title of "Life as an entrepreneur".
The representatives shared their real world story of how and why they started the business and the greater good the product they created "the platform" has served. The informal 1.5 hour lecture touched upon the intangible aspects of being an entrepreneur such as the pros and cons and the life changes an entrepreneur should expect when he starts his own endeavor.  The students were active and showed a lot of enthusiasm and started sharing their future plans. Each lecture ended with Q&A session where the aspiring entrepreneurs' students received a real life advice on the way forward to start their own business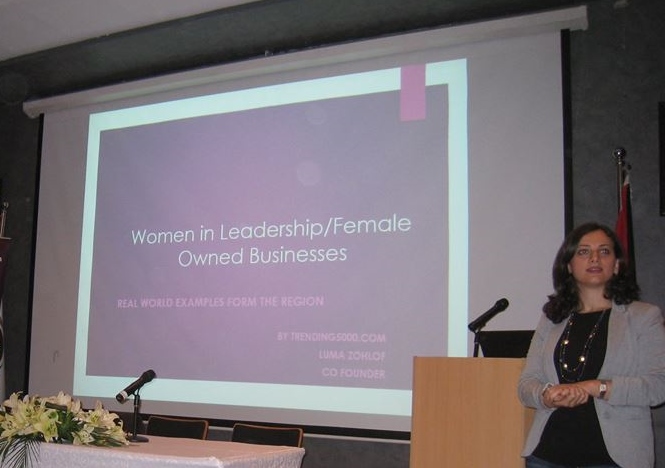 "Trending5000 puts a lot of emphasis on aspiring entrepreneurs by advising them to pursue their dreams. We believe that aspiring entrepreneurs like university students are the inventors of the future"   Said Mohammad Al Sayyed, Co Founder and MD of the Trending5000.com, part of SB&S Services FZE
Startup Competition- The pitch @ American University of Sharjah . April 28th, 2016
Trending5000, represented by It's co founder and managing director Mohammad Alsayyed, was invited to participate as part of the esteemed judging panel for the AUS enterprising Youth Pitch competition.  The competition which started with 27 teams then reduced to the elite 10 finalist took to the stage in a 90 seconds pitch completion finale. The teams who pitched their plans in front of a panel of investors received constructive feedback, challenging questions and cash prizes for the same.  The event which was  hosted on campus by the Office of Development and Alumni Affairs (ODAA) in collaboration with the Sharjah Entrepreneurship Center (SHERAA)), aimed at promoting a culture of entrepreneurship in the UAE.
About the Trending5000.com
Trending5000.com- part of SB&S Services FZE-  is an online Marketing Platform dedicated to the Middle East's Small Businesses & Startups. The platform helps those businesses get discovered by consumers, partner and potential investors.   WWW.Trending5000.com