Meet the Jordanian Designer who took the fashion scene by storm. Her bold and unique designs got her the status that she deserves among the Regional designers in the Middle East and celebrities across the nation. From Asala Nasri to Rabia Azayyat and all fashionista's in between, her designs are adored by top list of customers. Meet Haya Awad, the face behind Fashion Attack!
 
Q: How can you describe Haya Awad/Fashion Attack in few words?
A: Bold, original, unique, and genuine.  My ideas are all new, never been presented before. And when I decided to design about our heritage, I was innovative. I designed it differently than any other designer in the market.
Being a graphic designer with MBA , I am responsible for everything related to my products. Photoshoots, designs, montage, art direction, Photoshop, all handled by me, even the marketing and sales. This is what is unique about my business that I have my touch and my input on all stages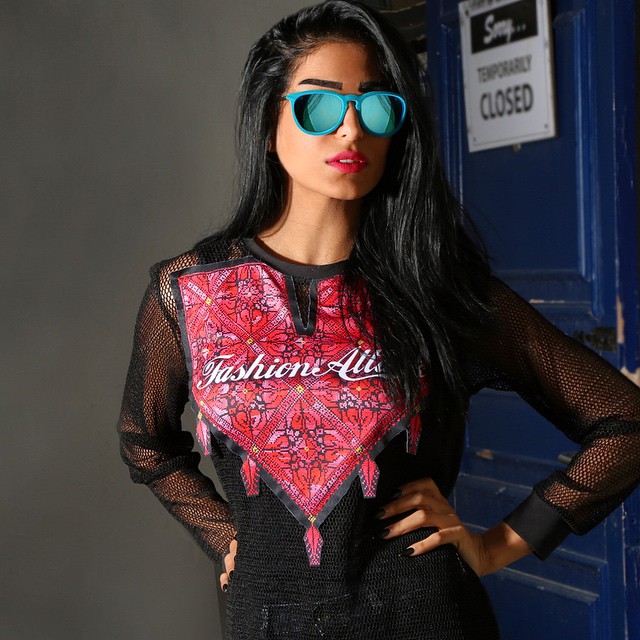 Q: You have worked in various positions before deciding to start your own label. Why did you decide to make the move and become your own boss?
A: When you own your business, You are in control of your own ideas with unlimited creativity. I am responsible for my ideas, creative wise and production wise. In the corporate life, you have to acquire this approval from many layers above you. I am still working full time as a project manager and media manager, plus  job designing Fashion attack line along with the social life and blogging. Creative thinking motivates me and I like to keep myself busy creating innovative things and challenged by new projects
Q: As successful woman in the Middle East, did you face any challenges within society?
A: No, I didn't , actually the society was supportive. Social media opened up the markets and encouraged local designers to promote their pieces and sell. Before social media, people were apprehensive to wear local designers, but now it's different. People are proud to wear local labels. I was actually inspired and many have built their graduation projects on my success story and on my beginnings. I used to design dresses for pop up events 10 years ago, based on bold ideas like chocolate wrapping papers, forks and knives, innovative ideas which were not present at that time. I started uniquely and out of norm, that's why I called it fashion attack.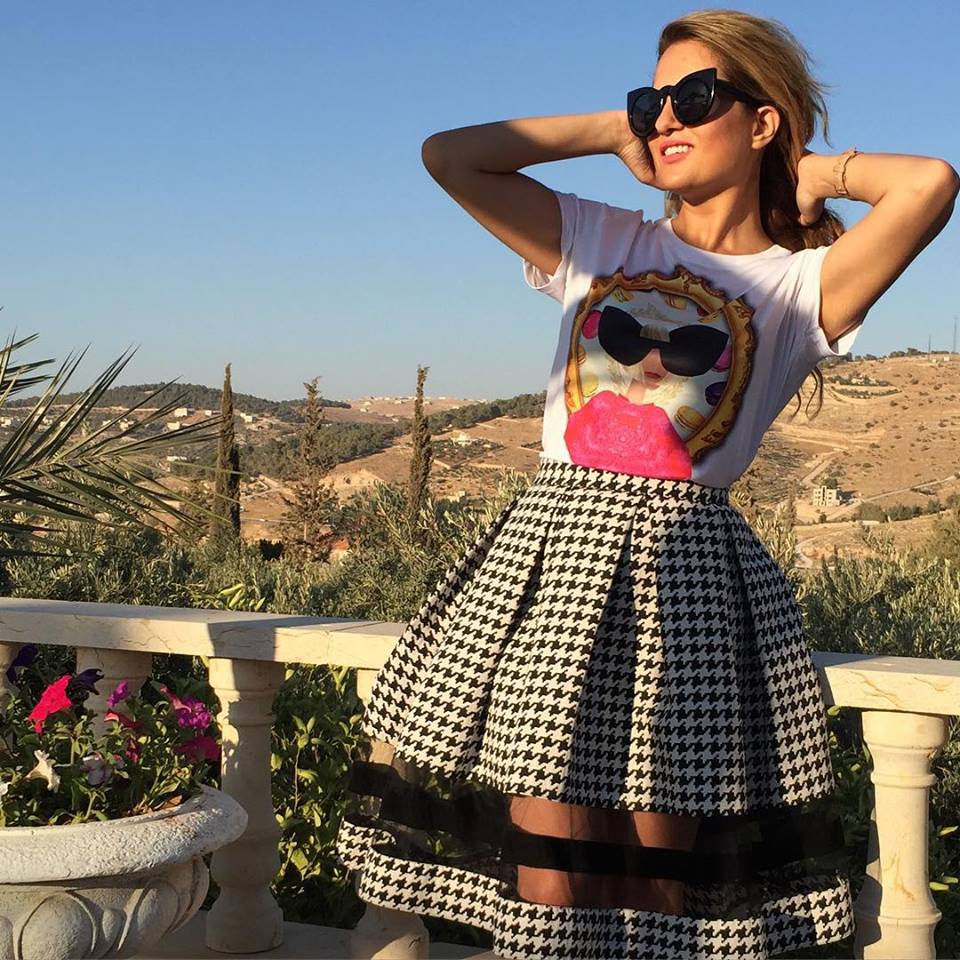 Q: What do you think are the challenges local designers face in our region? And how do you think they can overcome it?
A: Many. The designer needs to develop themselves and there are no institutions to support and encourages designers and develop their skills. Also, the limited number of PR agencies , not to mention that the market is still raw. Another difficulty that we face is finding good raw materials, I have to travel to bring my material from Turkey, India, and Kuwait. Even if it comes to small items to source, you can't find it in our local markets. Difficulties in printing, good quality printing. I wanted my products to be up to standards competing with zara and Massimo dutti and I used to compare their products to mine and was always eager to produce the perfect piece.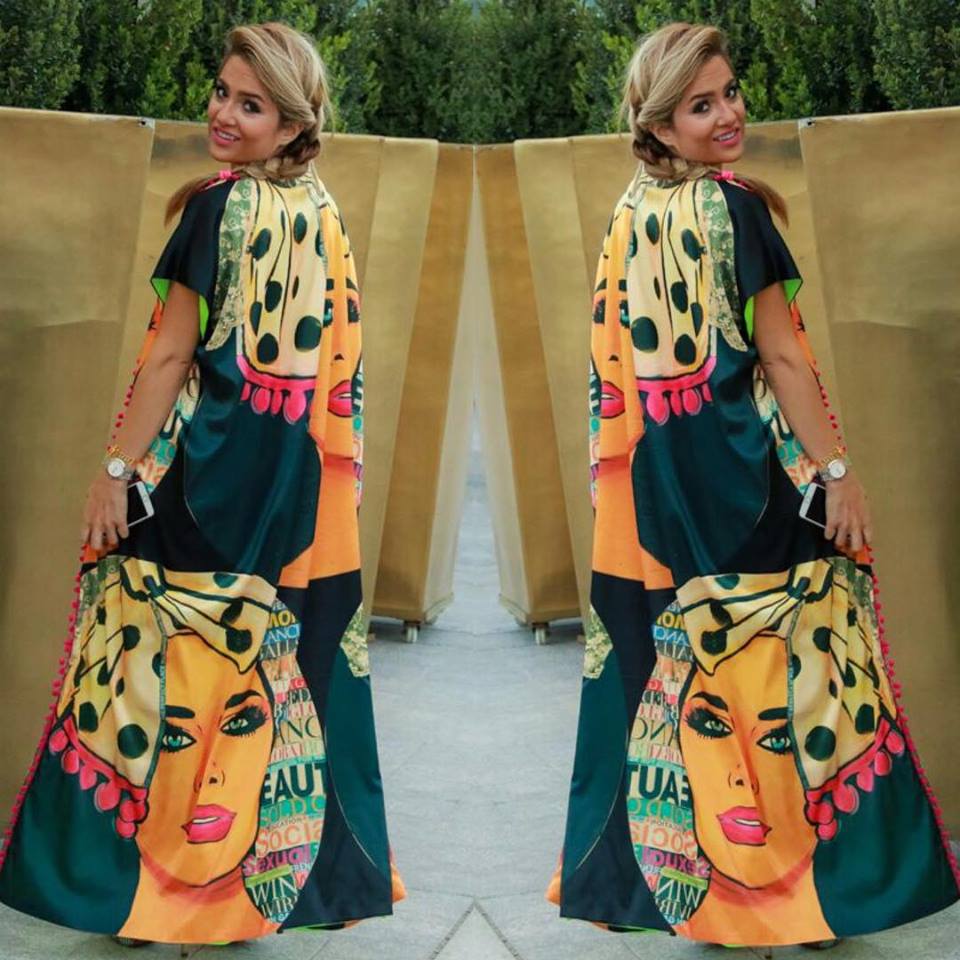 Q: Whose is your idol and inspiration?
A: My inspiration is my clients, fans and followers. I look at what they like, where do they go, what do they eat, their life style, and what's trending. I make my pieces to cater to their lifestyle. What I wanted to do is create our own trend and not import the trends from the international market. We want to invent and become visible to the international world. I also get inspired by travelling and what I see and hear on my trips.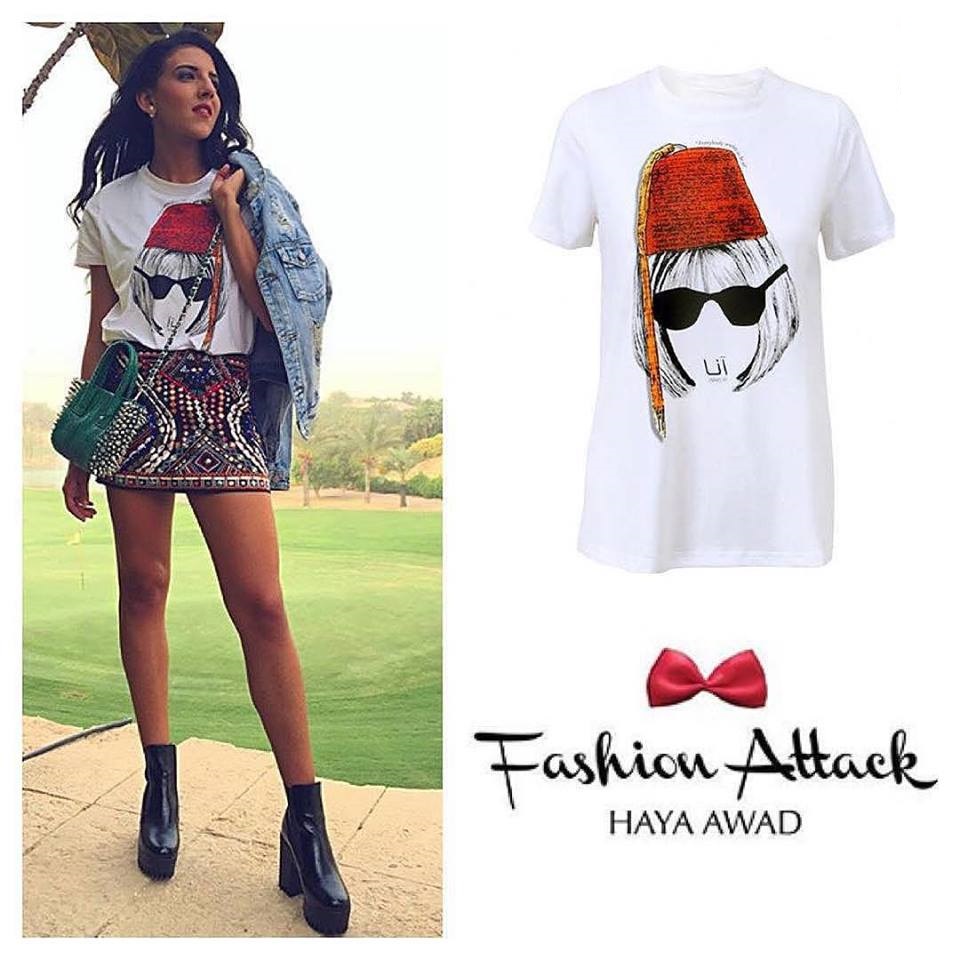 Q: Trending5000.com supports entrepreneurship in the Middle East by featuring and helping Small businesses and Startups get found. How important do you feel to have the Middle Eastern based Small businesses and Startups in one place, especially with the huge numbers of businesses coming out every day?
A: I love Trending5000. And I love the fact that it provides the businesses an option to list in multiple categories. It's like an ultimate e-guide for everything and it's an added value for social industry.
I feel that having these businesses in once place help them alot in getting their brands recognized.   There are a lot of small businesses coming out every day, only those who are consistent on the quality are the ones who will stay in business.