Reviews
Give us your honest feedback on businesses you have been to, interacted with or used their services. We value your honest opinion and businesses will differently will appreciate and improve on your takes. By reviewing, not only will you be helping others, but you will also gain points that you can redeem from your favorite local home grown brands!
Read Reviews here
Hidden Gems
Gems can be in the form of new ideas of some business tips that will help our business community. Registered Users can post these hidden gems and once it is approved they will earn points.

View Gems here
Rewards
Each valuable interaction, will add points to your account*:
Referring businesses to join our platform, depending on the membership plan
Recommending other fellow members
Posting hidden gems
Reviewing businesses
Many more!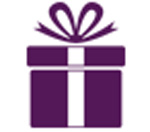 View Rewards here